JONTE, that is the name of our group. Consisting of different men and women with different backgrounds and professions – but with one goal. We want to bring people closer to health, from a point of view that concerns not only the body but different areas of life, 
that, when put together, make up the whole lifestyle and thus bring a complete health aspect. 
It is not enough for us personally that you are only physically healthy, because health includes not only the body but also the psyche. Many people of today suffer from mental illnesses. Anxiety, stress and worry often dominate our thinking, influence our actions and determine our health.
In cases of illness, it would therefore be negligent to merely alleviate the symptoms. Only through physical and mental recovery can the body heal. This includes the whole person thus a holistic view of the human being in and of itself. This is exactly what we would like to offer you here. With various topics that will gradually appear on our blog or social media, we will give you tips and application examples of how you can recover not only physically but also spiritually. Would you like to try it? One step at a time? These don't have to be big steps to get started. Taking the first step is a start.
Kind regards the JONTE – TEAM
NOTE ON THE BROCHURE
In order to prevent possible misunderstandings, we would like to add a note to our brochure:
The treatment and therapy suggestions mentioned are from our personal experience.
If applied correctly, they can lead to health improvement or complete regeneration.
Nevertheless, we would like to point out that we cannot guarantee that healing/improvement will occur in every case of illness. This brochure does not replace a visit to the doctor, but serves as general orientation and self-help.
F I N D  I N T E R E S T I N G  A R T I C L E
O U R  B L O G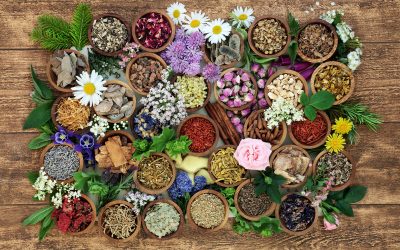 The basics of herbalism Harvest time Medicinal herbs are best collected between 10.00 - 14.00 h on...
L E A R N  H O W  I T  W O R K S
HEALTH & LIFESTYLE
REAL SUPPLIES
"Pure air, sunlight, austerity, rest, exercise, proper diet, the use of water, trust in divine power – these are the true remedies."
Ellen G. White
THEY ALWAYS WANTED …

… to lead a healthier, more vital and active life? Do you have health issues you've been wanting to address? Do you wish for a change in your life and better health? We would like to support you.
Our health advisors can help you learn how to eat healthier and live healthier. Take a look at our booking page.
PRINCIPLES OF A HEALTHY LIFESTYLE
A L W A Y S  U P  T O D A T E
NEWSLETTER
Since we are still in the process of building our society, we can always look gratefully at new achievements. New tasks that we could finish, new tasks that have arisen and new visions that lie ahead of us. Do you want to be part of it? Then sign up now for the newsletter and learn about new exciting experiences, great vegan recipes, interesting health facts and much more. 
H A V E  Y O U  Q U E S T I O N ?
CONTACT US
We will be happy to help you if you have any questions or suggestions. Would you like a consultation? Then contact us without hesitation, we will be happy to help you.