THE 8 DOCTORS

HOLISTIC HEALTH

The booklet in your hand explains the eight principles of health that we need to follow for the body to function optimally. They come from the one who knows us best – they come from God's word, the Bible. Author Ellen G. White (1827-1915) was inspired by God's Word to write down, and clearly explain to us, these eight healing factors.
These are, according to her, the foundations of healing and health. They aim to create the necessary conditions for the body to prevent disease and restore balance when we are already ill. Disease thus arises as a result of not following these laws of health. The good news is that these eight principles are perfectly natural and simple.
They are available for free. The principles we are talking about are: clean air, sunshine, self-control, physical activity, rest, proper diet, water and a belief in the Divine power. Welcome to take part in an overview introduction to these eight doctors. If you wish to go further, there is much, much more information available.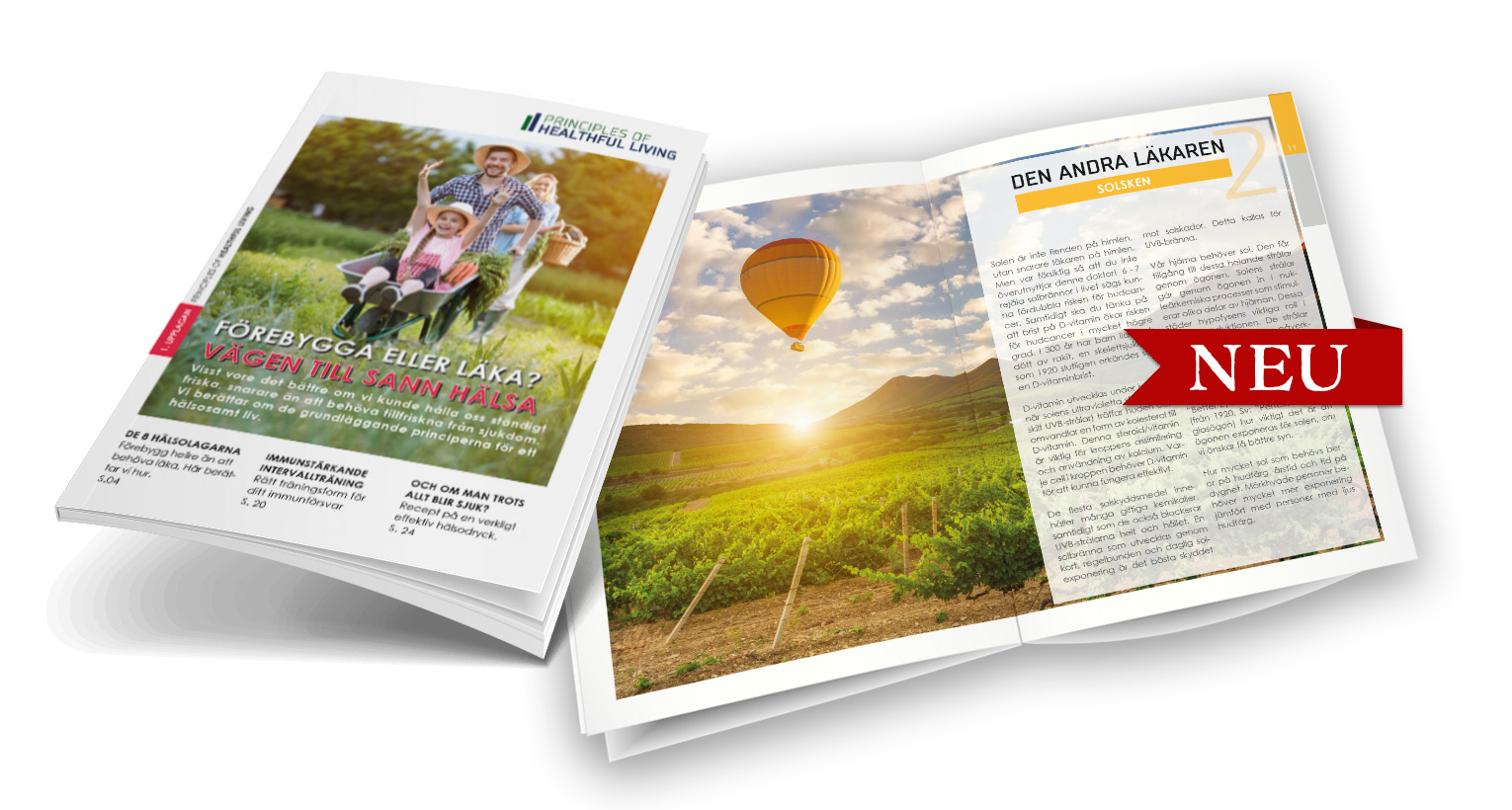 NOW AVAILABLE (IN SWEDISH) AS: